Soil Intelligence System for India Launched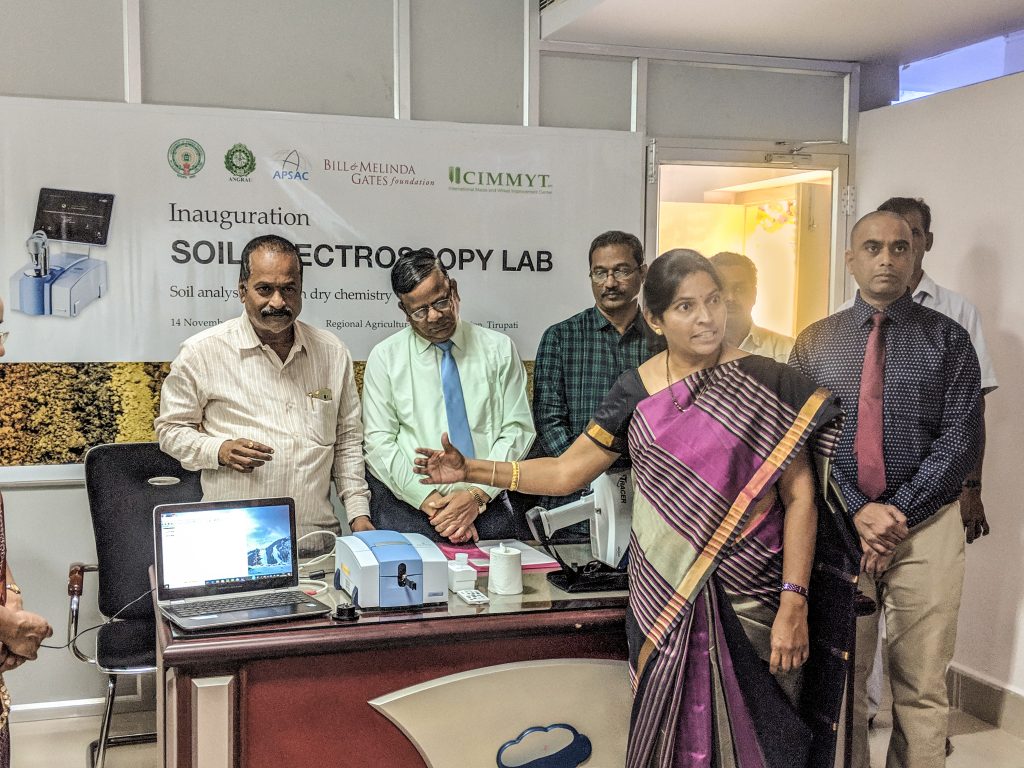 The Soil Intelligence System (SIS) for India, a new $2.5 million investment by the Bill & Melinda Gates Foundation, will help the states of Andhra Pradesh, Bihar and Odisha rationalize the costs of generating high-quality soil data while building accessible geospatial information systems based on advanced geostatistics. The SIS initiative will rely on prediction, rather than direct measurements, to develop comprehensive soil information at scale. The resulting data systems will embrace FAIR (findable, accessible, interoperable, and reproducible) access principles to support better decision-making in agriculture.
The initiative aims to facilitate multi-institutional alliances for soil health management and the application of big data analytics to real-world problems. These alliances will be instrumental for initiating broader discussions at state and national levels about the importance of robust data systems, data integration and the types of progressive access policies related to 'agronomy at scale' that can bring India closer to achieving the Sustainable Development Goals.
SIS is led by the International Maize and Wheat Improvement Center (CIMMYT) in collaboration with numerous partners including the International Food Policy Research Institute, ISRIC – World Soil Information, the state governments and state agriculture universities of Bihar and Andhra Pradesh, and the Andhra Pradesh Space Applications Center. The initiative began in September 2018 and will run until February 2021.
SIS functions as a co-investment in the Cereal Systems Initiative for South Asia (CSISA) and utilizes two new soil spectroscopy laboratories that were recently set up in Andhra Pradesh and Bihar under CSISA in collaboration with the respective states' departments of agriculture. One laboratory is now operating at the Regional Agricultural Research Station in Tirupati, Andhra Pradesh, the other at Bihar Agricultural University (Sabour) in Bhagalpur, Bihar. Spectroscopy enables precise soil analysis and can help scientists identify appropriate preventive and rehabilitative soil management interventions. The technology is also significantly faster and more cost-effective than wide-scale, wet, chemistry-based soil analysis. The SIS Initiative will also review options for incorporating digital technologies such as route planning and QR coding approaches into the programming of state partners and will assist our partners to adopt digital technologies to enhance soil sampling and analysis operational efficiencies.
Farmers will be the primary beneficiaries of this initiative, as they will receive more reliable soil health management recommendations to increase yields and profits. The initiative will also be useful to state partners, extension and agricultural development institutions, the private sector and other stakeholders who rely on high-quality soil information. Through SIS, scientists and researchers will have an opportunity to receive training in modern soil analytics, and combine mapping outputs with crop response and landscape reconnaissance data through machine-learning analytics to derive precise agronomy decisions at scale.
"The support from CIMMYT through the Gates Foundation will contribute directly to bringing down the cost of providing quality soil health data and agronomic advisory services to farmers in the long run," said K.V. Naga Madhuri, Principal Scientist for Soil Science at Acharya N. G. Ranga Agricultural University. "We will also be able to generate precise digital soil maps for land use planning. The greatest advantage is to enable future applications like drones to use multi-spectral imagery and analyze rapidly large areas and discern changes in soil characteristics in a fast and reliable manner."
Authors: Vedachalam Dakshinamurthy, CIMMYT, and Cynthia Mathys, CIMMYT
Tags: Digital Soil Mapping, SIS, soil, spectroscopy