Seeing is Believing: Videos Increase Uptake of New Technologies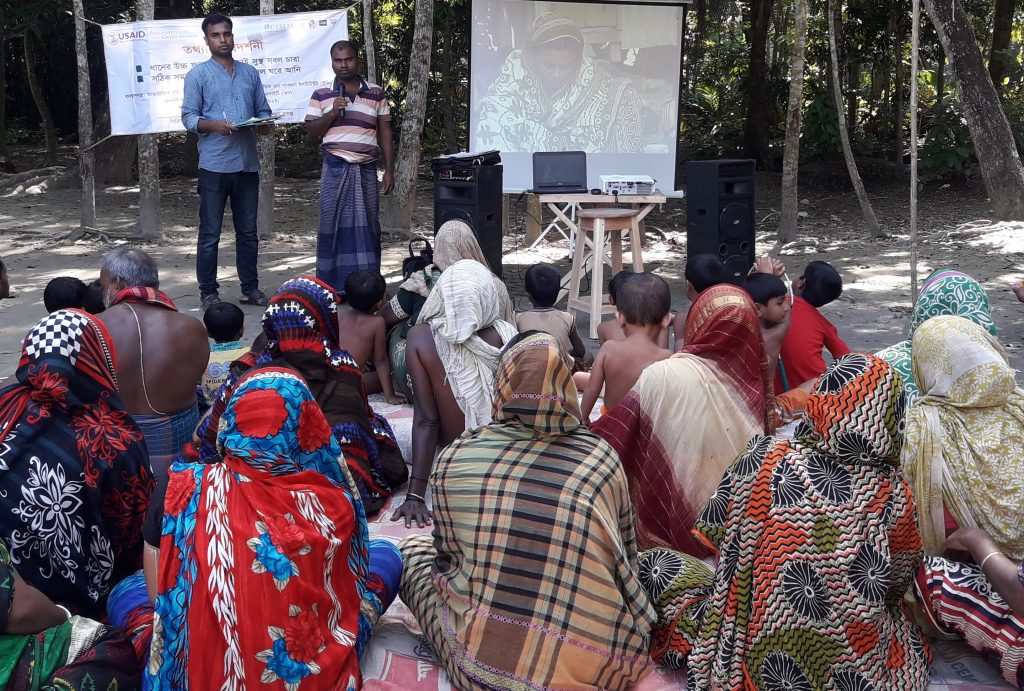 The Cereal Systems Initiative for South Asia (CSISA), in collaboration with the Bangladeshi NGO Agricultural Advisory Society (AAS), recently conducted video showings of yield-enhancing practices such as healthy rice seedling production and early wheat sowing throughout southern Bangladesh. Early wheat sowing and healthy rice seedlings are both key sustainable intensification practices in Bangladesh as early sowing helps wheat avoid terminal heat, which decreases yield, and the use of healthy seedlings ensures the rice crop has a strong start.
These shows were watched by a total of 110,825 farmers in 16 districts, including Jashore, Faridpur and Barishal, between October and December 2018.
Earlier CSISA had used video-based messaging as a tool to increase uptake of sustainable intensification practices, and it proved to be a reliable extension tool. A follow-up study of CSISA's 2012 and 2015 screenings of agricultural production videos showed that of the 17,736 farmers who attended the video shows and training sessions, approximately 51% continued to use better-bet agronomic management techniques to grow healthy rice seedlings on 4,700 hectares in the winter (boro) season.Many of the farmers also carried forward the practices they learned from the video shows into the 2018 monsoon (aman) season, which resulted in 9,616 hectares being brought under healthy rice seedling practices.
CSISA's survey results showed that adoption of healthy rice seedling growing techniques can be sustained if they are easily implemented, effective and productivity enhancing. At least 99% of the farmers who took part in the survey continued to use at least one practice, and others continued to implement a combination of new healthy rice seedling practices.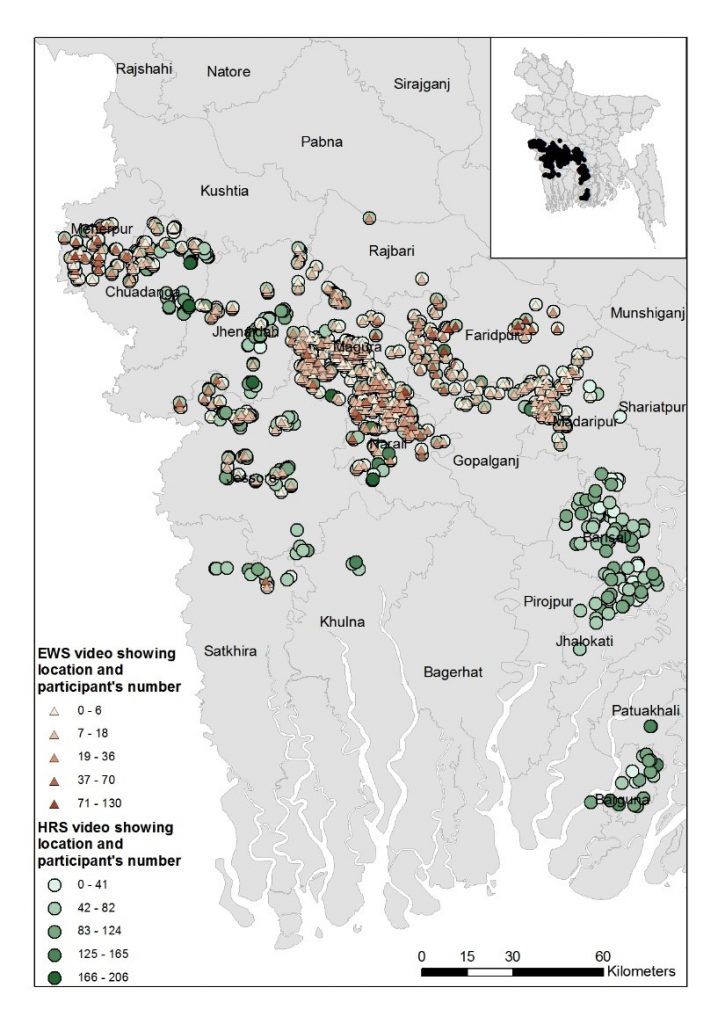 After the video screenings, audiences participated in question and answer sessions. During these interactions, farmers asked the organizers to clarify points that were unclear or to describe the benefits and costs of adopting new methods. Participants also shared other opinions or ideas that would increase the overall yield of rice and wheat.
The videos will be uploaded on CSISA's website and those of its local partners, as well as on social media. This will help farmers who were unable to participate in the screenings easily access the videos through their mobile phones from anywhere in Bangladesh. Similar video showings are planned for the coming rabi season of 2019/20 to achieve an even wider reach.
Authors: Sultana Jahan, Mustafa Kamal, Harun-Ar-Rashid and M. Shahidul Haque Khan (CIMMYT)
Tags: AAS, early wheat sowing, Video Outreach