PULSE CROPS DIAGNOSTIC SURVEY TO SUPPORT THEIR ADOPTION IN RICE-BASED CROPPING SYSTEM
A one-day meeting cum workshop was held at ICAR-IIPR (Indian Institute Pulses Research), Kanpur, on 24th June to understand the implementation of the pulse crops diagnostics survey to support their adoption in rice-based cropping system. The CSISA-KVK network led the workshop as part of its constant endeavor to introduce the concepts of monitoring, evaluation, and learning (MEL) in sustaining cereal-based cropping systems.
Based on the preliminary discussions with DDG (AE) and Directors of ATARIs, this network made an ambitious plan to understand pulse crop adoption patterns. This workshop aimed to finalize the modalities and roadmap for landscape diagnostic survey (LDS) in pulses in the rice-based cropping system across the country. CSISA team led by Dr. Peter Craufurd and Dr. RK Malik attended the meeting chaired by Dr. Bansa Singh, Director IIPR, Kanpur, and his team, along with Dr. US Gautam, Director, ICAR-ATARI, Kanpur, and other scientists.
Besides, ADG (AE), ICAR, the Directors or their representatives from ATARIs Jodhpur, Ludhiana, Guwahati, Patna, Kolkata, and Jabalpur; and Drs. Somen Paul and Alka Arora from ICAR-IASRI, New Delhi, joined the workshop online.
Dr. Bansa Singh expressed the need for some feedback on including spring and summer pulses to ensure the sustainability of rice-wheat cropping systems (RWCS) in the Indo-Gangetic Plains. Considering the Rice-Fallow cropping system as a special niche for inclusion of rabi pulses, urdbean or mungbean in southern states for rotation with rice, and in the northern part with chickpea and lentil as suitable crops.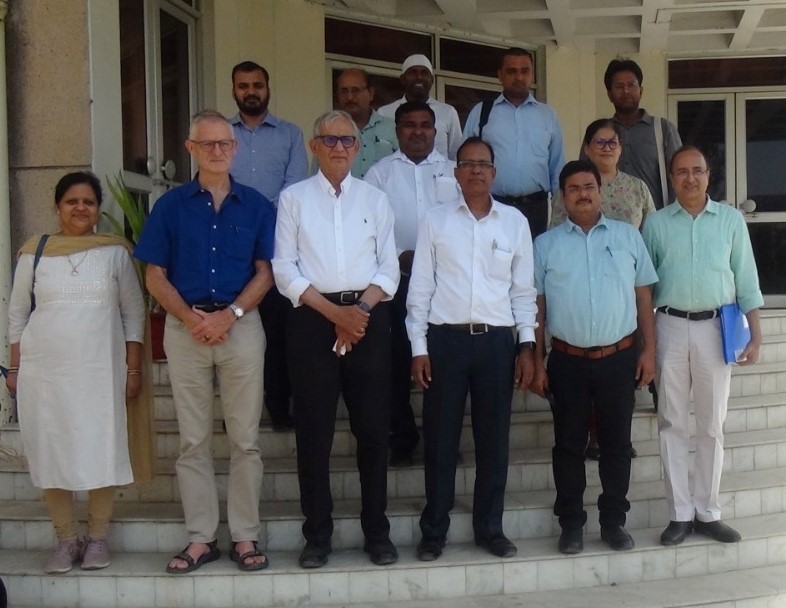 In his presentation to the participants, Dr. Peter underscored the importance of the MEL concept and highlighted key principles of landscape diagnostic surveys (LDS). Three subgroups, including crop improvement, agronomic management, and social issues, were constituted by considering different scenarios of rice-based cropping systems. The participants discussed a tentative survey schedule to take it forward. Based on several inputs from the three groups, 44 districts are now enlisted for further discussion with DDG (AE) for pulse crops diagnostic survey.