Evidence that Mung Beans Strengthen Nepal's Farm Systems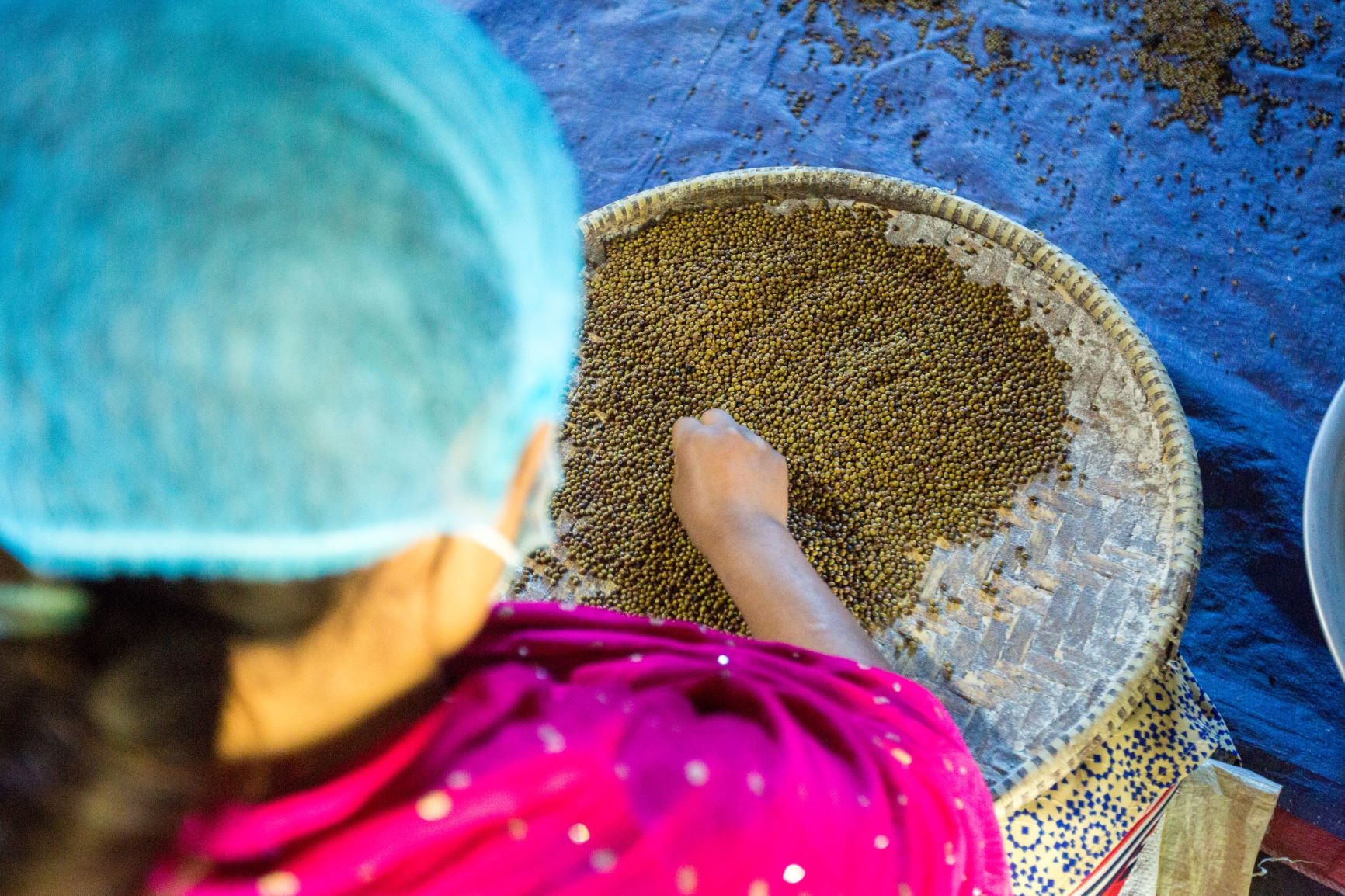 A long-term study by the International Maize and Wheat Improvement Center (CIMMYT) shows that mung beans, a month-long leguminous crop commonly known as green gram, strengthen rice-wheat farming systems and livelihoods in Nepal.
According to Narayan Khanal, a researcher who works with the Cereal Systems Initiatives for South Asia (CSISA), growing evidence indicates mung beans planted between rice and wheat rotations improves soil fertility and rice productivity by as much as 25 percent.
Rice-wheat rotation is the dominant cropping pattern in many regions of Nepal. With wheat harvest in March followed by rice transplanting in July, a substantial amount of land remains fallow for about 90 to 100 days. Since 2014, CSISA researchers have worked to fill the gap by bringing value chain actors together to promote the use of disease-tolerant and high-yielding mung bean varieties, conservation agriculture techniques, and agricultural mechanization such as direct seeders.
"Over the years our research has included market mapping with value chain actors, testing mung bean varieties in the private sector by engaging seed companies and millers, as well as building the capacity of farmers to grow demand," says Khanal. "The legume provides a cash crop for farmers with its stable, high market price and demand across Asia."
An annual vine with yellow flowers and fuzzy brown pods, mung bean crops usually trade at $1 per kilo in rural Nepal.
Khanal also adds that the long-term results show mung bean crop residue provides fodder to feed live-stock and improve soil fertility as it is incorporated into the field to be used as fertilizer as part of conservation agriculture practices.
Read the full article published in Agrilinks here.
Tags: empowerment, mung bean, Nepal, nutrition, Women Farmers