Director for Sustainable Agri-Food Systems (CIMMYT) visits CSISA Bihar hub
CIMMYT Program Director for Sustainable Agri-Food Systems, Dr. Sieg Snapp, visited CSISA project sites in Bihar in November (9-10).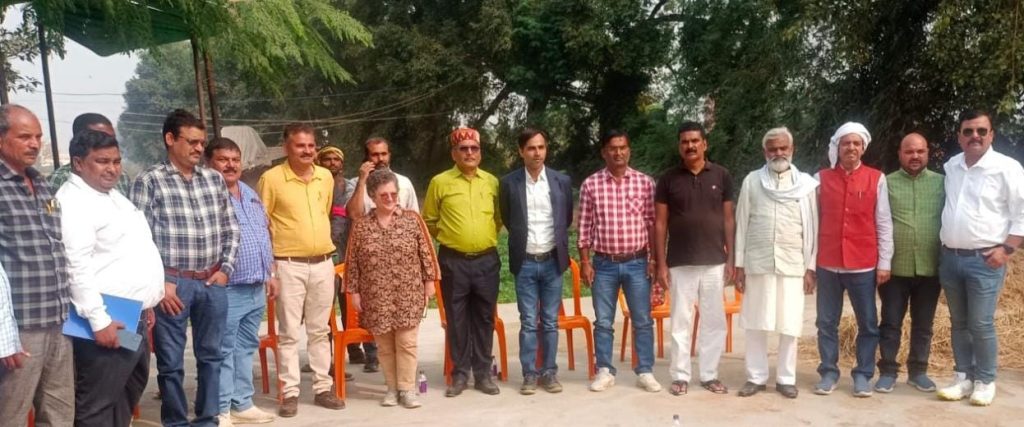 The CSISA team in Bihar, led by Dr. Shishpal Poonia, apprised Director Snapp about various regional initiatives – eastern Uttar Pradesh and Bihar – with senior members presenting updates on project interventions, achievements, and impact. While sharing her experience working with farmers and in agricultural development, Dr. Sieg congratulated the team for their contribution to such a successful project and reminded them that CSISA's work in the region is essential and "must be continued to meet the increasing demand for food".
On the second day, Director Snapp visited project sites at CSISA-Research Platform activities ICAR-RCER (Research Complex for Eastern Region) in Patna. She observed agronomical adaptive trials on different pre-approved technologies at KVK Research Farm-Bhojpur implemented to overcome the rice-wheat system-based yield gaps and the set of pre-identified challenges for farmers through LDS-Survey at the grass root level. Dr. Sieg interacted with officials from ICAR-RCER, KVK, and JEEViKA. She also met groups of farmers from Bhojpur, Buxar & Rohtas districts to learn about their understanding and efforts to improve yield and production through sustainable practices and technologies supported by CSISA.

Dr. Seig appreciated efforts and emphasized the importance of evidence-based research to support technology adoption. She also encouraged the group of farmers & KVK scientists to do their best in helping resource-poor farmers through the skills they developed while associated with the ongoing projects.